Does your Website Traffic go down at the weekend?
If you have a website you may notice major differences in the amount of views your website gets. These views may differ depending on the day the website is being visited or even the time of day the website is being visited at.
To begin with, it is very common for your website traffic to reach a peak at the start of the week and then dip on the weekends, this may be due to the fact that people are spending less times on the desktop or mobile at the weekend. Most websites "see a significant drop in traffic over the weekends, many times by as much as 50 percent", further emphasising just how large of a drop there is on web traffic over the weekend.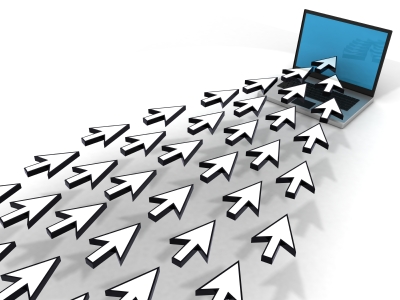 Needless to say that if you own a business, a good way to find out how much traffic your website is generating is by using web analytic tools, such as, Google Analytics, for example. Such a website allows you to see when your website audiences are viewing your website, which in turn, allows you to gather strategies on what days you can update or even post blog posts on.
However, it is not the end all for your website at the weekend. It has been proven that websites that are food, photography, books, children and DIY related are becoming more popular at the weekend. This may be because people have more free time at the weekend are are more interested viewing websites that are targeted towards hobbies.
Nevertheless, you can never rule out your website getting no views whatsoever on the weekends, it is very important to keep your website updated and active over the weekend, in the hope of still generating some views on the weekends. To increase your chances of weekend website views you could keep your Social Media platforms up to date, this includes, Facebook or Twitter, for example, always make sure that you are targeting the platform that your audiences most widely use. You could always try other methods, such as, blogging and search engine optimisation, all of which we here at Bradley Web Group offer our help in, check out our blogpost http://bradleywebgroup.com/6-ways-to-stay-ahead-of-competition/ on the various methods you can use and implement on your website to gather traffic and stay ahead of your fellow competitors.
Conclusively, your website would almost always have significantly less traffic on the weekends than during the week simply because people are off work and wouldn't do so many business related searches.